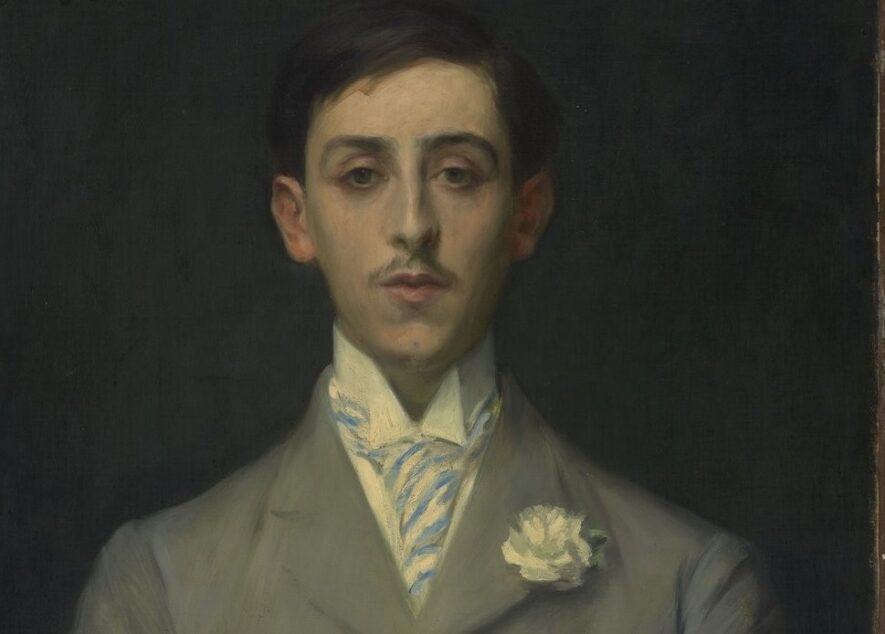 Jacques-Émile Blanche
Portrait de Maurice Barrès (Portrait of Maurice Barrès), 1891
Oil on canvas
Bibliothèque nationale de France


One of the most famous writers of his time, and a politician marked by a radical nationalist ideology, Maurice Barrès (1862-1923) had a considerable intellectual influence on the generation of artists and intellectuals of the Belle Époque. His literary work is important, and the trilogy "Le Culte du Moi" is one of his masterpieces.

This painting is one of three portraits of Barrès painted by Jacques-Émile Blanche, who was very close to the writer. "The most important event of my youth was my meeting with Maurice Barrès", recalls the painter. A dandy and seducer, a complex personality with an eloquent style sprinkled with naughty words, Barrès had few friends, and Blanche was precisely one of them, all his life.